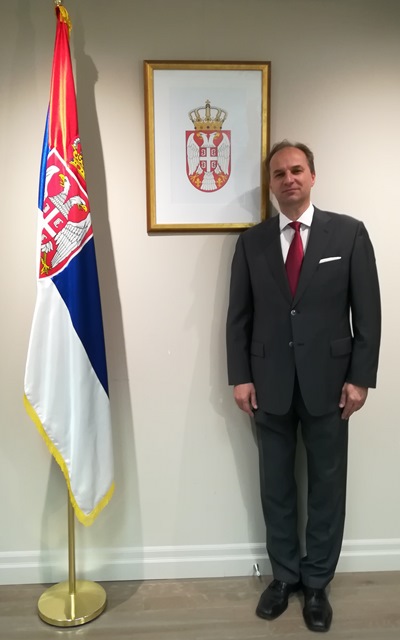 Dear fellow compatriots and visitors,
Thank you for visiting the website of the Consulate General of the Republic of Serbia in Toronto.
If you are living in Ontario, Manitoba or Saskatchewan, you can contact your Consulate General in Toronto for all inquiries you may have about Serbia and consular services (including visas).
The Consulate General's website offers a wide range of information on its consular, social, political, economic, commercial and cultural activities.
Information about Serbian Clubs and Associations in the territories of the Consulate General's jurisdiction in Canada is also available.

We welcome your comments and feedback about our consular services. Your suggestions and ideas on how to improve our services for our fellow compatriots are very valuable to us. So, please feel free to contact us via e-mail or by telephone, which can be found on the home page of the Consulate General's web site or writing down your opinion in the "Book of Impressions" in the premises of the Consulate General.
Please visit also this portal http://culture.serbia.travel, as well, for an enjoyable journey throughout beautiful and diverse Serbia.
I hope that exploring the Consulate General's website will be a practical and enjoyable experience.
Sincerely yours,

Vasilije Petkovic
Consul General